The original amethyst biomat®
---

The BioMat® is a product of modern technology which delivers far infrared heat rays (FIR) and negative ions, through channels of amethyst crystals.
Every day, our bodies and minds are subjected to stress. This results in aches and pains, irritability and fatigue. Since 1997, the Biomat has helped thousands of those suffering from minor muscle and joint pain all the way to arthritis.
Many people report feeling deeply relaxed when resting on the Biomat for merely 15-20 minutes and more energized afterwards! With regular use, people have experienced more restful and restorative sleep. Improved sleep is key for improved immune function, reduction of inflammation and pain, which naturally results in healing on many levels, and therefore, greater feelings of vitality.
BioMat Session Prices:
30 min. BioMat session - $30
60 min. Guided iRest Meditation w/Biomat session - $90
60 min. Reiki & Biomat session - $80
60 min. Sound Meditation & Biomat- $90
75 min. Reiki, Sound Meditation & Biomat session - $111
20 min. Biomat session prior to or after a Yoga Therapy session or any other service- $15
Private Yoga Lesson w/Biomat- $105
Yoga Lesson ends w/Biomat session (75 minutes): Private: $105 Semi-private: $145
Yoga Lesson ends with Yoga Nidra & Biomat Session (90 minutes): Private session: $125 Semi-private: $165
BioMat Rental:
Biomat Pro - $30/day, $150 wk.
Biomat Mini - $20/day, $100 wk.
(Minimum 2 day rentals. With weekly rental, get 2 days free)
Purchase Price:
Ameythst BioMat Professional 7000mx - $1695 + $60 shipping
*$100 Professional Discount available on this model only w/copy of License or Certification in the Health & Wellness Industry
*$100 US Veterans Discount available on this model only with copy of Discharge Papers Professional Discount (license or certificate)


BioMat Mini 7000mx - $670 + $40 shipping


BioMat Pillow - $350 + $20 shipping


BioMat Aroma Stand - $125 + $30 shipping
Health Insurance Claims
The Richway Biomat is an FDA approved medical device. Certain health conditions may make you eligible for insurance reimbursement for the Biomat. Inquires welcome - email us. Or call: 518-354-2425.
Rest a few minutes and feel the rejuvenating effects of far infrared heat rays and negative ions!
---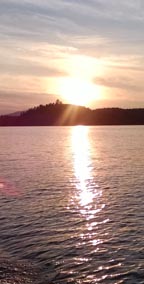 Far Infrared
Far infrared rays are part of the electromagnetic spectrum that has been studied for various health benefits. It provides warmth and relaxation similar to the energy that radiates from the sun. These rays not only benefit muscles on the surface of the body, but all cells and bodily tissues in the deepest parts of the body where sports creams or patches can not reach. The warm stimulating waves temporarily increase local circulation. This deep tissue heating relaxes the muscles and tissues surrounding the joints relieving pain and discomfort.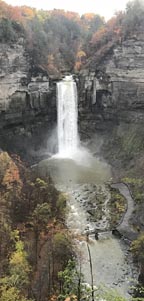 Negative Ions
Negative ions, or anions, are atoms that have a greater number of electrons (-) than protons (+), which result in a negative charge. They are abundant in natural environments such as forests, mountains, waterfalls and oceans. Negative ions are believed to relieve stress and boost our energy. It's no wonder people flock to the beach or the woods for vacation time!
The BioMat, produces far infrared heat through channels of amethyst crystals and negative ions through natural tourmaline (in the Biomat mini) and and the TOCA™ (Tourmaline) layer in the Biomat Professional.

Amethyst Crystals
Amethyst has been known since ancient times for its calming and healing effects.
Unlike an electric blanket which uses electric coils to create heat, the Biomat uses a combination of fabrics and Amethyst crystal stones to generate far infrared rays which is then transferred to the body as heat. The heat comes from friction generated within the body through the effects of far infrared rays. Far infrared rays warm the inside of your body and the part of your body making contact with the Biomat.
Richway continually relies on new research and scientific studies to make improvements to the Biomat. The original Biomat utilized Jade, over time however, researchers discovered that amethyst crystals were a better conductor of far infrared rays (FIR), allowing the human body to use the light more effectively.
BIOMAT Benefits
1) Temporary relief of:

Minor muscle pain
Minor joint pain and stiffness
Joint pain associated with arthritis
Muscle spasms / Minor sprains
Minor strains / Minor muscular back pain
2) Relaxation of muscles
3) Temporary increase of local circulation
4) Reduces Fatigue and Alleviates Stress
The deep reaching warmth of the far infrared rays is especially soothing for the nervous system and the result is reduced stress, improved energy and a general feeling of well being. Many people report experiencing better sleep quality from regular use of the Biomat.
The Biomat®'s infrared therapy effectively reduces pain and stiffness even associated with arthritis. The Biomat® relaxes your body and increases mobility, so you can take on the day with greater ease.
The warmth of the Biomat increases blood circulation. The boost in blood flow brings oxygen and nutrients to injury sites, reducing inflammation and promoting the body's natural healing process.
Infrared Sauna Alternative
A Texas Instruments controller allows the mat to be set at multiple temperatures. At the higher temperature settings, the Bio-Mat can effectively be used in place of an infrared sauna. As many people, you may find it a more affordable and comfortable alternative.
Recommended For
Athletes, carpenters, construction workers, or anyone that plays hard or has a physically demanding job. The Biomat® is a registered FDA medical device making it suitable for use in hospitals and therapeutic clinics. It is easy to use and safe to operate. You can get pain relief at home and whenever you need it by owning a Biomat®!
---
Mary is an authorized Richway International, Biomat Distributor.
---
*These statements have not been evaluated by the Food and Drug Administration. These products are not intended to diagnose, treat, cure, or prevent any disease. Specific medical advice should be obtained from a licensed health care practitioner.
Inner Quest Yoga & Wellness Center
You are the visitor. Thank You for stopping by.