Instructors & Practitioners

Mary L. Bartel, C-IAYT, E-RYT500, YACEP
Yoga provided the healing pathway for Mary almost 20 years ago when chronic neck and back concerns became debilitating. Mary certified and began teaching yoga in 2000, and while her yoga training has been diverse, it was Mukunda Stiles, founder Structural Yoga™ Therapy, who became her most influential teacher and spiritual guide. Mukunda certified Mary as a Structural Yoga™ Therapist (SYT) in 2008.  Click for more... >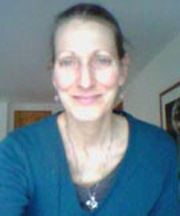 Leigh Ann Tahash, B.A.
Leigh Ann studied ballet while earning her Bachelors of Arts degree from Virginia Intermont College in Bristol, Virginia in 1984. Leigh Ann's teaching philosophy encourages a deep understanding of the body, and movement, through proper placement, alignment and technique. Click for more... >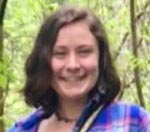 Noelle tedford, E-RYT200
Noelle has been practicing yoga for about nine years. Yoga helped her through a particularly trying time in her life where she was told she would not regain her full mobility. After struggling with occupational therapy, a series of fortunate events brought yoga back into her life. With practice and patience, she regained her full mobility (and then some). A change shifted in her ideals and values. A light-heartedness and steadiness came with her practice and a feeling of love and healing she wished to spread. Click for more... >

Jim Hoit, LMT - Roots & Branches Bodyworks
Jim is a Licensed Massage Therapist, Aromatherapist & Qi Gong Instructor. The work he offers combines Western and Eastern techniques to address your specific concerns. He recognizes and treats not just the dense physical body but also the energetic pathways or meridians to create a holistic approach to assist in both relaxation and rehabilitation. Click for more ...>
Inner Quest Yoga & Wellness Center
You are the visitor. Thank You for stopping by.