Yoga Therapy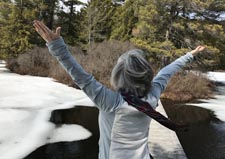 Fees:

Phone Consultation: No Charge
First Visit: Generally 90 minutes for evaluation and program design and teaching techniques - $111. Sometimes it takes 2 hrs. maximum - $149
Subsequent Visits: 60-75 minutes each - $75/hour
Fee includes a program designed by Mary you will received within 24 hours of your session emailed for you to print out or pick-up.
In most cases, 3-4 visits provide the techniques and knowledge to continue independent practice.  Follow-up consultation is available as needed.
Off-site visits available - call for fees.
Cancellation Policy:
Booked sessions require a 24 hour cancellation with no fee charged. Less than 24 hours would require a $65 fee paid to Inner Quest Yoga. If Mary makes the trip for a home visit for a scheduled session and the customer cancels, full payment is required.
Thank you for understanding our policy.
Practices that cultivate greater ease, comfort and well-being in daily life.
Structural Yoga™ Therapy (SYT)
for Chronic Conditions, Pain Management & Spiritual Growth
An adaptive, therapeutic form of yoga that supports the innate capacity of the body to recognize healing and healthy movement. In optimal health, there is a natural balance of muscle strength and range of motion. Illness, stress, injury and structural anomalies can disrupt this harmony. Structural Yoga™ Therapy uses the ancient practice of yoga tailored to your specific needs to provide the focus and techniques required to restore ease of movement and well-being.
The yoga therapy components of my teaching are based on my non-Yoga Alliance Registry credential, not derived from my status as an E-RYT500, with Yoga Alliance Registry. My yoga therapy credentials, status as a C-IAYT, is registered with the International Association of Yoga Therapists. Yoga Alliance Registry is for Yoga Teachers, the International Association of Yoga Therapists Registry recognizes teachers with additional qualifications certified by recogized Yoga Therapy School(s). While all yoga is therapeutic, not all yoga teachers are qualified as Yoga Therapists. This has bescome a concern in the yoga field.
---
Integrative Restoration (iRest) Yoga Nidra / Meditation
iRest is a research-based practice of deep relaxation and meditative self-inquiry that releases negative emotions and thought patterns and calms the nervous system, thereby helping to restore and maintain balance and well-being in your life.
Research has shown that iRest Yoga Nidra effectively reduces:
PTSD
Depression
Anxiety
Insomnia
Chronic pain
Chemical dependency
iRest essentially teaches you how to live a contented life by opening your mind and body to your inherent ground of health and wholeness.
This style of meditation is taught and facilitated one-on-one or in group programs.
No yoga or meditation experience is required.
---
Mindfulness Based Relapse Prevention (MBRP) and Mindfulness for Stress Alleviation
Mindfulness is defined as a moment-to-moment non-judgmental awareness of one's thoughts and surroundings. Cultivating a more mindful way of being reduces emotional distress and physical pain, and increases positive states of mind, health and well-being. Mindfulness practice can positively influence the brain, the autonomic nervous system, stress hormones and the immune system. Behaviors affecting your health, including eating, sleeping, and substance use, can be changed in beneficial ways. The skills of mindfulness are gained through meditations and cognitive exercises.
---
Inner Quest Yoga & Wellness Center
You are the visitor. Thank You for stopping by.