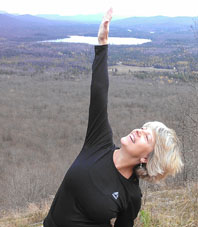 'Back in the Healing Woods' Retreats in the
Adirondack Mountains

Retreats at the Lake Clear Lodge, Lake Clear, NY
Private retreat costs:

:
We'll consider the following: # of people, length of your retreat - 1/2 day, full day, weekend, or longer, lodging on and/or off site.

We make your retreat fit your needs.
adirondack retreats - back in the healing woods
YOGA, Qi Gong, Meditation, sound healing

A retreat in the Adirondacks - Great North Woods is wonderful anytime of year.
---
customized private Weekend Retreats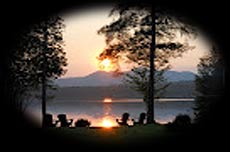 Venues: Inner Quest Yoga & Wellness Center or Lake Clear Lodge & Retreat
2 or 3 nights lodging in shared luxury chalet each with 2 bedroom (2 beds), kitchen and fireplace
2 or 3 dinners, 2 or 3 breakfasts
Mini workshops - wellness foods, cooking demo, nutritional energetics
Sound Meditation
Yoga, qigong and meditation classes - adaptive so everyone can participate comfortably.
No yoga or meditation experience required.
To consult and discuss the theme for your yoga and meditation sessions, please contact Mary (contact info is listed above).
---
Inner Quest Yoga & Wellness Center
© Inner Quest Yoga · Responsive Web Design: